Welcome to
Quarterman, Hodson, Triplett & Leach, P.C.
Quarterman, Hodson, Triplett & Leach wants to be your law firm. We not only help clients in the Watkinsville area, we are licensed to practice throughout the entire state of Georgia.
When it comes to important life events where you might need an attorney, we sweat the small stuff so you don't have to!
Our focus is our clients. To best serve you, our team pays attention to the details. We continually develop new resources and technology. Also, our firm never loses sight of the importance of customer service.
Any legal matter can be stressful, but we care for our clients with integrity and respect. Your situation will be handled with care and outstanding legal expertise. Contact us to learn more.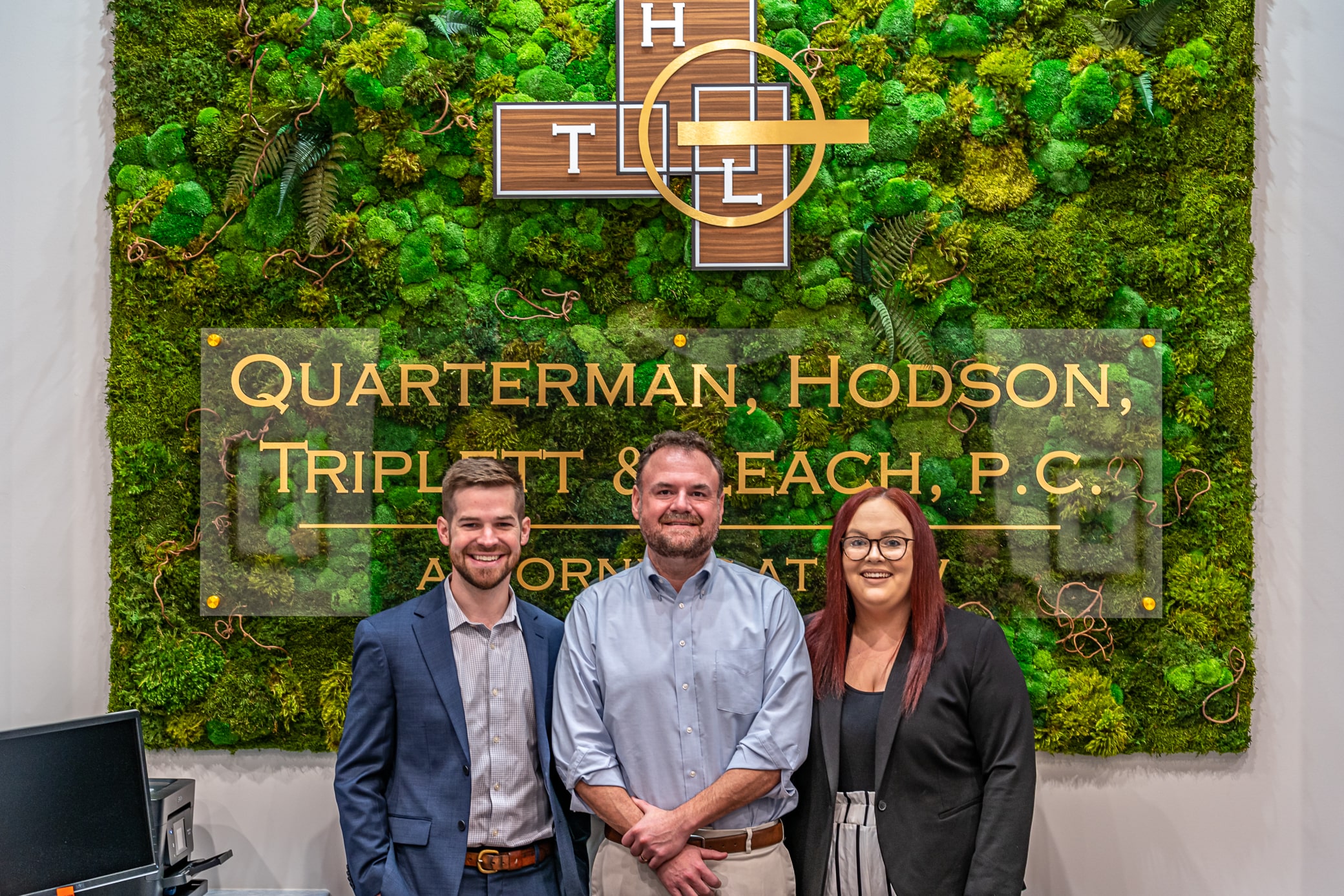 Our Services
What We Offer
Quarterman, Hodson, Triplett & Leach offers an extensive list of services for all of your real estate closing needs. Learn more about the services that are right for you.
Our Testimonials
What Our Client say
"They are just awesome! Lorem ipsum dolor sit amet, consectetur adipiscing elit, sed do eiusmod tempor incididunt ut labore et dolore magna aliqua."
– Robert L. Owner Realty Company
"I am so thankful to them! Lorem ipsum dolor sit amet consectetur."
– Lisa C. Agent, Five Peaks Bank